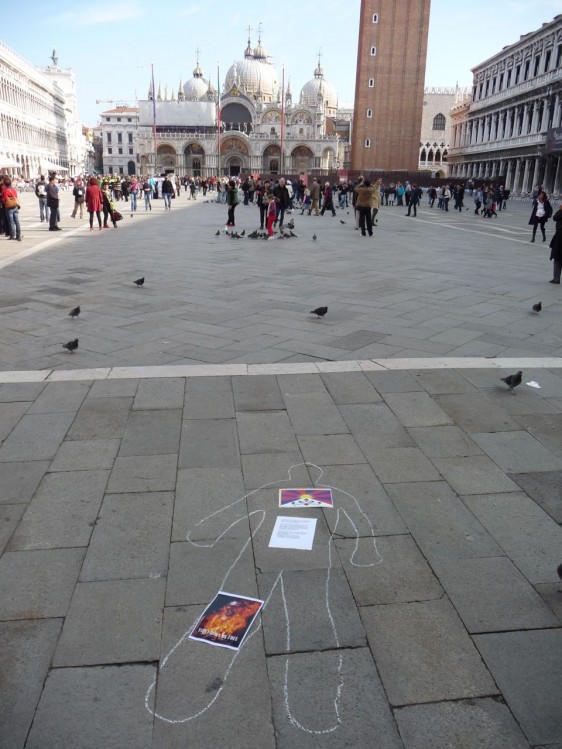 We did it in the famous St Mark's Square in Venice, on Sunday morning. Plenty of attentive tourists passing by , many Chinese. This is the manifesto we attached to the action:
IN ONLY ONE YEAR TEN TIBETANS HAVE SET THEMSELVES ON FIRE, INCLUDING ONE NUN.
THE LEVEL OF THE OPPRESSION AND OF THE CRACKDOWN BY THE COLONIAL CHINESE REGIME HAS REACHED INTOLERABLE LEVELS PUSHING TIBETANS TO DESPERATE ACTS.
FREE (FOR HOW LONG?) PEOPLE OF EUROPE, YOU CANNOT STAY INDIFFERENT.
BEWARE OF ACCEPTING ECONOMIC AID FROM THE CHINESE DICTATORSHIP!
We believe that there is a red thread connecting the Occupy Wall Street movement and the struggle for a free Tibet. It would be good if the the two movements could somehow form an alliance.