Jak to działa?
Chalk Tibet to proste, zmuszające do refleksji, proste działanie nie wymagające większych kosztów ani przygotowań. Siłą działania jest rozprzestrzenianie się informacji – wśród ludzi na ulicy, twoich znajomych, wreszcie globalnie poprzez stronę internetową na której można zamieszczać zdjęcia z wydarzenia.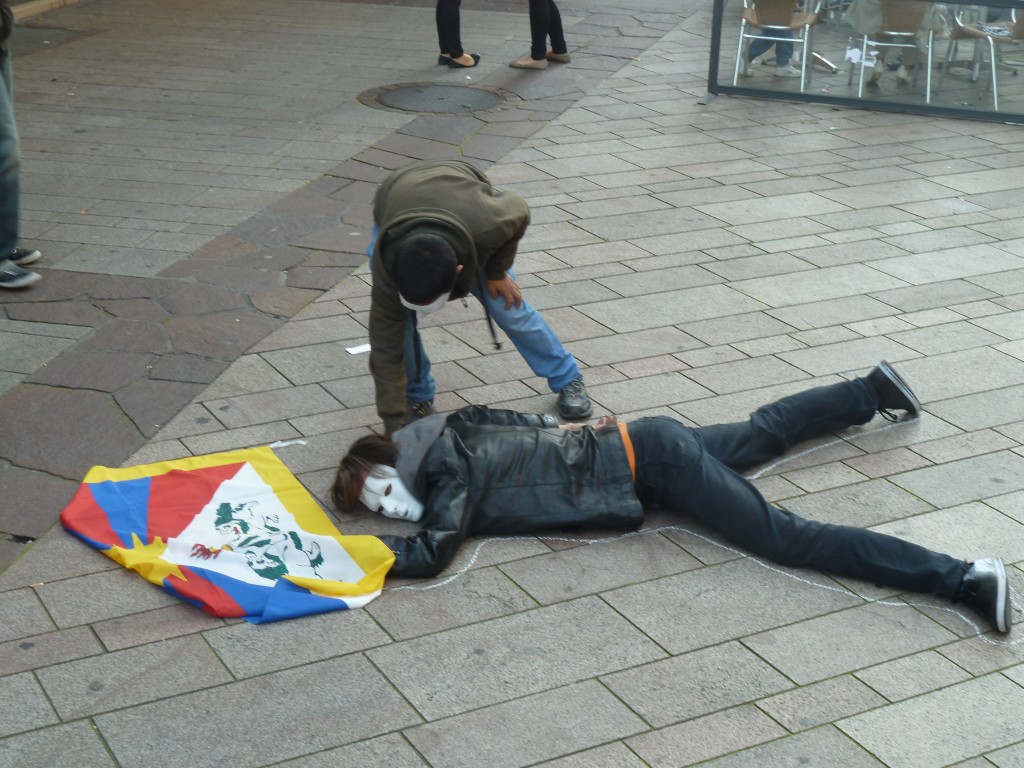 Do akcji będziesz potrzebować: dwóch osób, kawałka kredy i aparatu fotograficznego/aparatu w komórce. Poniżej wskazówki jak działać:
Wybierz ruchliwe lub posiadające specjalne znaczenie, charakterystyczne miejsce w Twojej okolicy.
Jedna osoba kładzie się na ziemi, jakby była martwa (już to powinno przyciągnąć uwagę innych).
Druga osoba odrysowuje kredą kształt ciała na podłożu.
Przyklej taśmą kartkę z przesłaniem (przykłady poniżej*), lub wypisz je kredą na podłożu.
Koniecznie zrób zdjęcie!